Shopping Basket
Your Basket is Empty
There was an error with PayPal
Click here to try again
Thank you for your business!
You should receive an order confirmation from Paypal shortly.
Exit Shopping Basket
| | |
| --- | --- |
| Posted on 12 February, 2013 at 1:05 | |
Certain websites and rumors circling around have indicated a huge Mahou Shoujo release for the PSP and Nintendo DS. If this is indeed real, I'm going to literally fart rainbows. This entire list makes the non Mai-HiME cast of 2012's Heroes Phantasia for the PSP look like garbage. Why? Because not only is this game filled with Mahou Shoujo characters, it has Sailor Moon with Mai-HiME/Otome.

Having big names from the other series on the list like Hikaru, Nanoha, Homura, Yui, Sakura and Utena are all great too, but Usagi and Mai? It's like a dream come true for me, personally. Not only that, Mai-Otome is included this time! Information below and I pray to Lady Fumi that thisis real. Keep your fingers crossed!:

----

"Super Mahō Shōjo Taisen"
Release Date: Q2 2013
Console: PSP & 3DS
Developer: Banpresto (Bandai Namco)
Producer: Terada Takanobu (Super Robot Taisen)
Series introduced:
- Mahō Shōjo Madoka☆Magica
- Mahō Shōjo Lyrical Nanoha
- Mahō Shōjo Lyrical Nanoha A's
- Futari wa Pretty Cure
- Futari wa Pretty Cure: Max Heart
- HeartCatch PreCure!
- Smile PreCure!
- Cardcaptor Sakura
- Magic Knight Rayearth
- Mai-HiME
- Mai-Otome
- Mahō Sensei Negima!
- Shakugan no Shana
- Shakugan no Shana II
- Shōjo Kakumei Utena
- Bishōjo Senshi Sailor Moon
- Bishōjo Senshi Sailor Moon R
- Strike Witches
- Strike Witches 2
- Corrector Yui
- Akihabara Dennō Gumi
- Cutie Honey

---

~ Luu Sky Sapphire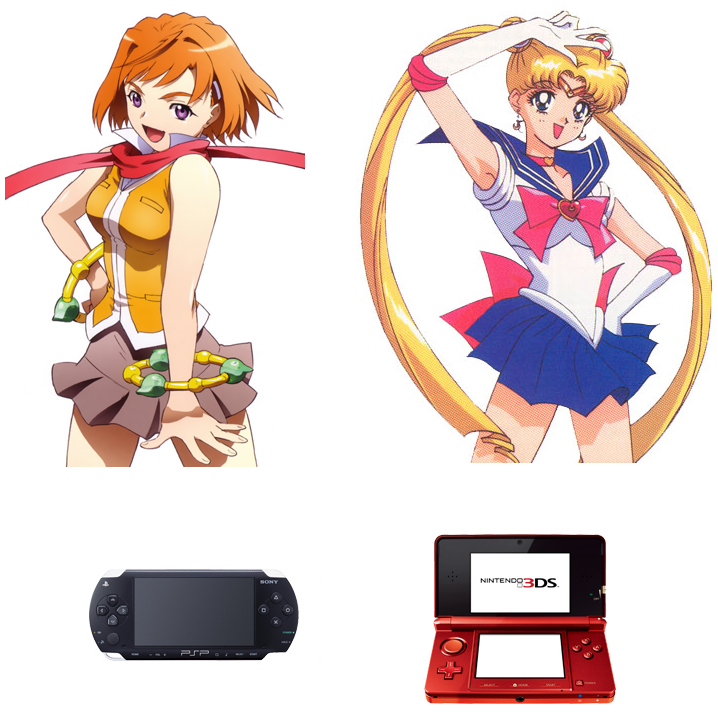 Categories: None
/